Did you know that: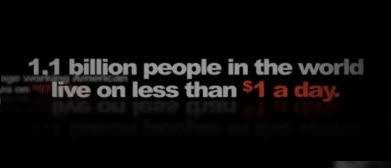 and


We are by all standards
very wealthy
in that many of us are making a good living doing what we love. In the day-to-day rat race, it's easy to forget this and instead compare ourselves to others and think of what we don't have!
The remedy? Get out and GIVE. Give of your time, money, and other resources. Get yourself a good dose of perspective!
More on HOW TO BE RICH? Check out the playbacks dated 8/19, 8/26, and 9/2...

***CLICK HERE***