WOW.... WHAT AN AMAZING GROUP OF WOMEN!!!
The April
Photo Business Boot Camp
was one of the most humbling and amazing experiences.... and I know I'm not alone in saying this!!
We laughed, we cried, we ate lots and lots of food (still recovering from that!), did our # crunching, cried some more, and had tons of fun all the while.
Like any BBC, it takes me a while to "recover" afterwards and I've been busy implementing some of my OWN stuff that teaching reminded me of! LOL. Gotta practice what I preach, ya know??
-----------------------------
Some folks had a BRILLIANT idea on how I can help them going forward with
BananasEDU
... so we'll have some fun NEW stuff coming soon. In order to reveal the NEW, I need to go ahead and schedule out the FALL BBCs.... sooooo..... here's where I'm asking YOU for input!!


When and where should we schedule BBCs for this fall??
Post up in the comments and/or email me at info at photobizbootcamp.com if you're interested in hosting a BBC or want me to come to YOU!

*Click Here to Download a PDF with Hosting Info*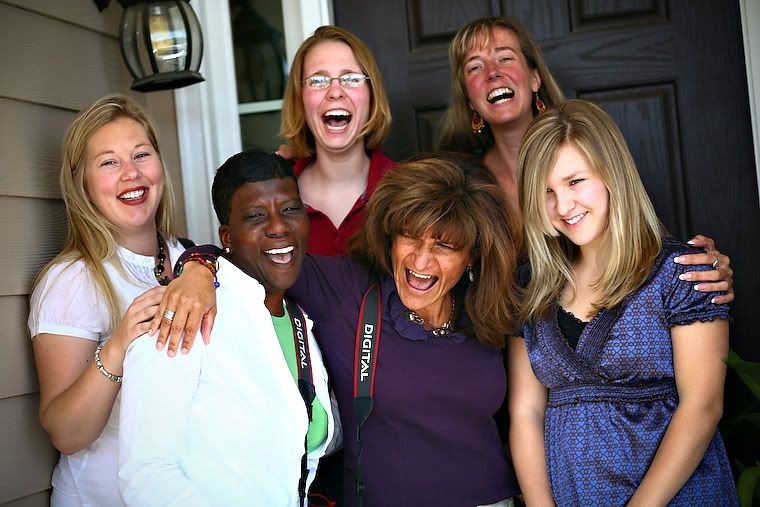 Above from left to right: Beth Daane, Michelle White, Karen Mikols, Marie Bunke, Ellen McRaney, and Jamie Delaine
Thank you ladies for an amazing week!! I learned so much from you all and am so blessed to have spent time with you all!!