Do you have your prices and business policies out there where clients can easily access them?
Can your clients click a few buttons to place their order, or is it a long, drawn-out process?
I think
Papa Johns
has it right. We've been ordering pizzas online for years now (soooo much easier than calling and being put on hold)... now you can TEXT in your order!!!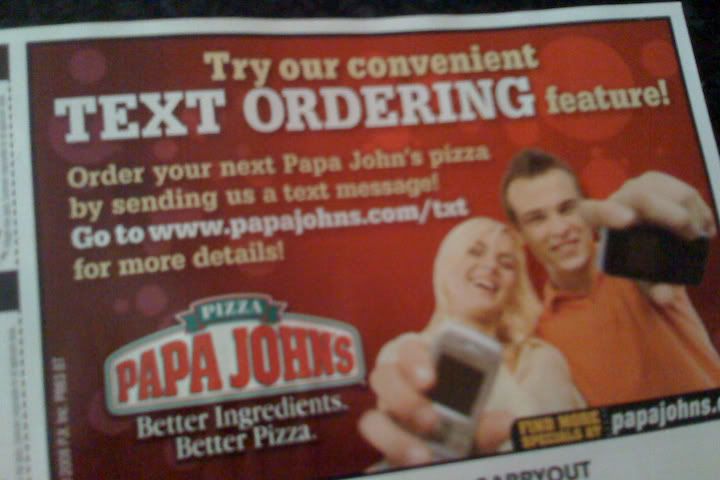 What can you do to make ordering much more user-friendly??