Archive: Originally Published June 7, 2006
WOW. For the past two days, I had the opportunity to participate in a very new and VERY enlightening training at the Professional Photographers of America (PPA) headquarters here in Atlanta. It was awesome because there were another 19 photographers there who came from all over the country and a pretty diverse crowd as far as what we do too (MANY portrait studios there).
Scott Kurkian (CFO of PPA) and the legendary Ann Monteith (previous president of PPA and ABI guru) led us through tons of materials, questions, and methodologies to equip us with becoming Approved Business Instructors for PPA. What these two have done for our industry is amazing and it's awesome the charge they've set forth in helping photographers with their businesses.
On Sunday, class was scheduled from 9am to 9pm so I had the pleasure of dinning with Scott, Lori, and Julia for both lunch and dinner.
Julia Woods, me, and Lori Gragg in class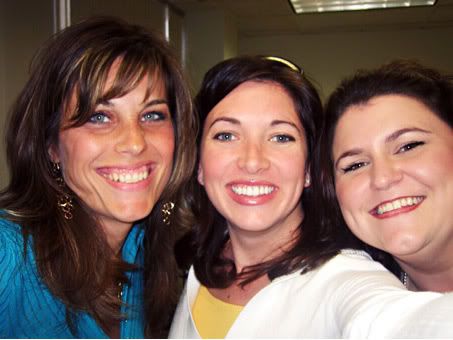 Thanks gals for all the stimulating conversation on pricing and biz in general!
One of the most interesting things about the past two days is when they shared the results of a financial survey that was just completed (and isn't even published yet!) They surveyed and analyzed financial statements on over 180 photography businesses and this is the FIRST time the industry has qualified, in-depth data in this area... which means we will FINALLY be able to analyze and base our financials on an industry-standard!! AWESOME!
Ann and Scott are making sense of these numbers so that they can be published over the next few months, but a few stats that stuck out to me are that:
- On average, a photography studio needs to have 150,000 - 250,000 in net sales to be profitable (enough to make a living off of) !!! The exceptions they showed were few and far between when someone was able to keep the cost of sales, overhead, and asset depreciation down considerably. These numbers are especially shocking when I think about all the small businesses out there that have no idea what their numbers are or where they're at with their numbers.
- The average home studio makes $32,977 (this is net profit / owners income) WOW. WOW. WOW. (and who said photographers were overpaid!!??!)
A final interesting consensus (the class made) is that in the middle-market, a studio needs to be bringing in around $5,000 per wedding to be a profitable wedding photography business, given the average Cost of Sales, Overhead, and the Assets needed to run the business. Again there are exceptions but it's so interesting to see these numbers spelled out finally - it's going to make a huge impact to those who take advantage of this information and get their businesses on-track financially.
UPDATE: The results of this study were published in July 2006 in a report titled "PPA's 2005 Studio Benchmark Survey" that can be downloaded from PPA's members-only section. If you haven't already check it out ASAP!